Shoarma wrap maar dan wel gezond
Goed voor de creativiteit als je niet zo vaak naar de supermarkt kunt. Deze shoarma wraps pakten heel goed uit! Kidsproof en toch gezond. Ik maakte ze met vegetarisch gehakt, maar je kunt ook rundergehakt gebruiken.
Wat heb je nodig?
1 rode ui, gesnipperd
1 zakje wortelreepjes (150 gram)
1,5 eetlepel shoarma kruiden
1x vegetarisch gehakt (of 250 gram rundergehakt)
halve spitskool, in stukjes
1 groot blik mais
volkoren wraps

Sausje:

300 gram kwark (of volle yoghurt)
Knoflookpoeder (bij ons meer kidsproof dan verse rauwe knoflook)
Versgemalen peper
Bieslook en munt (of 1 van beide, gedroogd of uit diepvries kan ook)

Meng en proef. Ik houd van veel peper, maar jij misschien niet. ?
Hoe maak je het?
Uitje fruiten
Shoarmakruiden erbij
 Vegetarisch gehakt erbij
Spitskool erbij en paar minuten meebakken
 Mais even afspoelen (zeker als er zout of suiker is toegevoegd)
Wortelreepjes en mais erbij. Dat hoeft alleen maar even warm te worden.
Vul de wraps aan tafel met het mengsel en doe er het sausje bij.
Variatietip:
Kan ook met bonen.
Paprika is er ook lekker doorheen.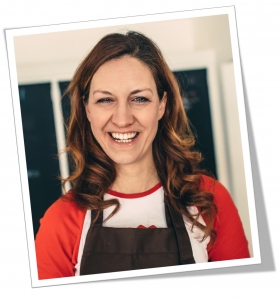 Spreekt dit je aan en wil je niks missen van de tips en recepten van Plien's? Schrijf je dan hier in voor Plien's Nieuws. En op Insta of Facebook kun je me volgen voor nog meer inspiratie en tips over gezond eten op een makkelijke manier!