Courgetti pasta met sardientjes
Elke week een keertje vette vis. Haal jij het? Zalm, makreel, maar ook sardientjes zijn vette vissoorten. Gewoon een keertje proberen! Echt, je waant je in Italië… Buon appetito!
Wat heb je nodig?
1,5 courgette in spiraal (restjes niet weggooien)
250 gram tomaatjes, gehalveerd
(volkoren) spaghetti, minder dan je normaal doet doordat je ook courgetti gebruikt
1 uitje of 1 grote sjalot, gesnippperd
1 klein teentje knoflook, fijngesneden
3 ansjovisjes (koop een potje, die kun je afsluiten en bewaren in koelkast)
1 of 2 blikjes sardientjes
10 groene olijven, plakjes
Geroosterde pijnboompitten
Hoe maak je het?
In olie van sardientjes de ui en ansjovis fruiten. Ansjovis smelt dan.
Water in kookpan voor pasta en courgetti
Restjes courgette van spiraalsnijder fijnsnijden en meebakken
Tomaatjes en knoflook erbij en kort meebakken
Olijven en sardientjes erdoor verwarmen
Pasta koken, laatste minuut de courgetti erbij doen.
Bestrooien met pijnboompitjes
P.S. Wil je helemaal geen pasta eten, dan kun je natuurlijk ook meer courgetti doen. Ik merk dat wij dan snel weer honger hebben. Vandaar dat ik kies voor een combinatie.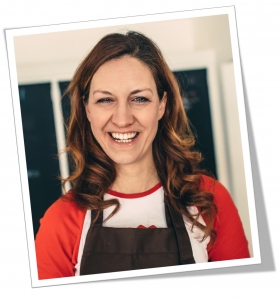 Spreekt dit je aan en wil je niks missen van de tips en recepten van Plien's? Schrijf je dan hier in voor Plien's Nieuws. En op Insta of Facebook kun je me volgen voor nog meer inspiratie en tips over gezond eten op een makkelijke manier!